Red Shoes and the Seven Dwarfs - Image from Lionsgate

Nothing says fall like apple pie, right? Well then you have come to the right place for a delicious apple pie recipe that pairs perfectly with the new movie from Lionsgate, Red Shoes and the Seven Dwarfs!
We all know that an apple is central to the classic story of Snow White, and this new spin on an old classic is no different. As your family gets ready to have fun with this film which releases to digital and on demand on September 18th and Blu-ray and DVD on September 22nd, check out this recipe from my friend and fellow Geekly Retreat alum, Monica over at Popcorner Reviews!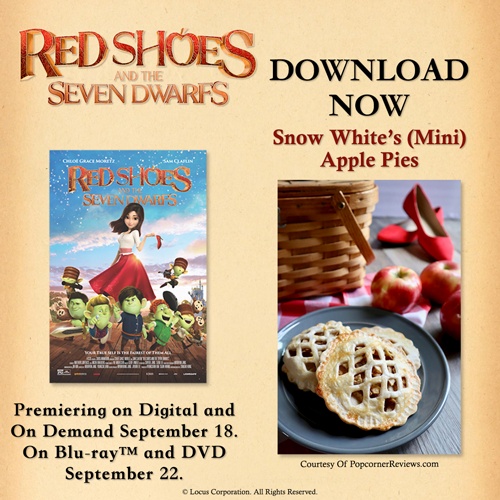 Don't those mini apple pies look delicious?!? I look forward to trying this recipe with my kids AND sharing a review of Red Shoes and the Seven Dwarfs soon! Who else is excited for dessert and a movie?