The holiday season is HERE and we are here for it! And lucky for you, so are our friends from Nickelodeon. I have been fortunate to share some great Nickelodeon DVDs with you this year and look forward to more great content from our friends at Paramount Home Entertainment and Nickelodeon in 2021. Take a look back at these great DVDs. Don't forget these titles make great last minute gifts for little ones on your shopping list!
Image from Nickelodeon
And as a special treat from Nickelodeon, check out these FREE holiday cards you can download. Use them as gift tags or something easy to share with your friends. Your favorite Nickelodeon friends can't wait to say "Happy Holidays" to everyone this season.
And don't miss out on these delicious Nickelodeon inspired holiday treats. They are festive, fun, and full of character!!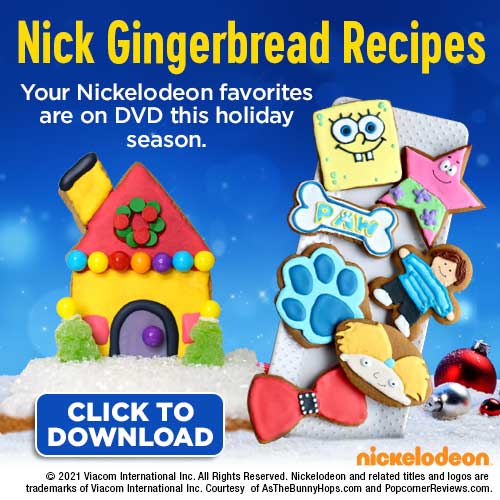 Happy Holidays from Nickelodeon and me!