Madagascar: A Little Wild Season 3 - Image from Hulu and DreamWorks Animation
Madagascar: A Little Wild burst on the tv scene and into our hearts with it's first season and I can't believe we are already here ready to celebrate the third season of this adorable show! These loveable characters were first introduced in the Madagascar movies and seeing them as little wild ones having big adventures is both hilarious and delightful.
Madagascar: A Little Wild Free Family Activities
Looking to add a little fun to your family streaming night? DreamWorks has not one, but two fun printables for you to enjoy with your kids.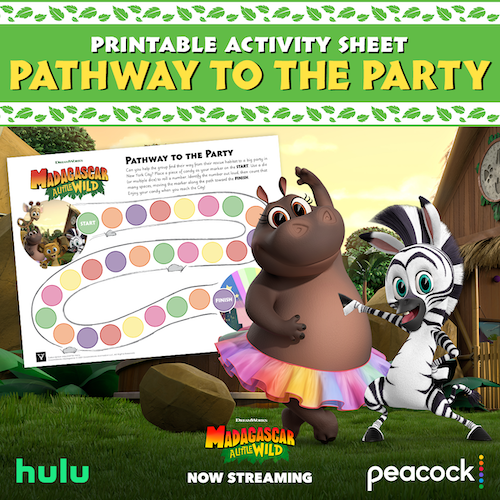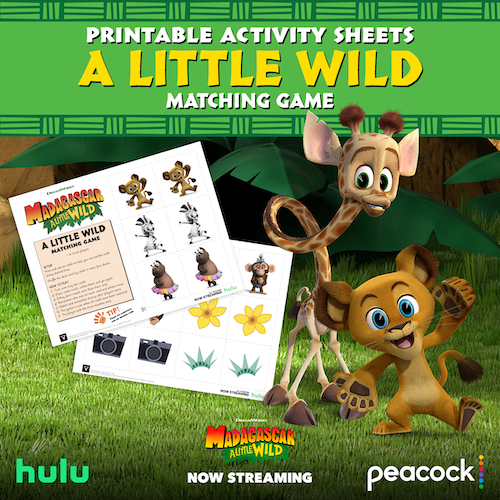 Madagascar: A Little Wild Music Video (From Hulu and DreamWorks Animation)
DreamWorks Animation is celebrating Pride Month with a Pride-themed episode and brand new song "Be Proud." The song and episode, "Whatever Floats Your Float," highlight topics around acceptance and love as Marty learns that when he struggles to define someone in his own way, he may just be missing out on celebrating the wonderful things about who they are. Odee is a nonbinary character - important representation for children in their programming. Odee is voiced by Ezra Mena's, a nonbinary actor who shares, "
If I would have seen this when I was a kid, I don't even know what I would've done.
This kind of acceptance and love and celebration, I think, is the biggest takeaway from this episode. It's just a beautiful thing. Makes me cry."
See the song and meet Odee in the below!
About Madagascar: A Little Wild Season 3 (From Hulu)
Loveable foursome Alex the Lion, Marty the Zebra, Melman the Giraffe and Gloria the Hippo steal the show in Madagascar: A Little Wild, executive produced by Johanna Stein (Kung Fu Panda: The Paws of Destiny). Capturing the iconic personalities of each of the four dynamos, Madagascar: A Little Wildshowcases the team as kids residing in their rescue habitat at the Central Park Zoo. They might be small, but like everybody who lands in New York City, these little guys have big dreams and Madagascar: A Little Wild will follow all of their adventures.

Alex, Marty, Melman and Gloria continue their big adventures in New York City. Melman gets jealous when a new friend is getting more attention from Kate, Marty sets out to stage the best Animal Pride Parade the habitat has ever seen, and the foursome take a trip to Coney Island to ride the newest roller coaster. But even when their adventures cause a bit of chaos, these pals always always find the bright side of any situation.