You can bring home two Nickelodeon fan favorites in February 2022 with the release of Baby Shark's Big Show! Super Shark and Blue's Clues & You! Blue's Big Baking Show this month. Sure to be a hit with the preschool crowd, Baby Shark and Blue can bring hours of fun right to your home.
Baby Shark's Big Show! Super Shark - February 1, 2022
Image from Nickelodeon and Paramount Home Entertainment
By this point, we've all had the ear worm that is Baby Shark stuck in our head for years, but this TV show takes us under the sea for a super-sized adventure! Take a look at the episodes available on this release below:
Captain Kelp

Shark-Off

The Show Must Flow On

Baby Mayor

Sink or Swim

Shadowland

Wavey Jones' Locker

Rocky-Bye
And check out these cute marshmallow treats and fun costume ideas for your family to enjoy too!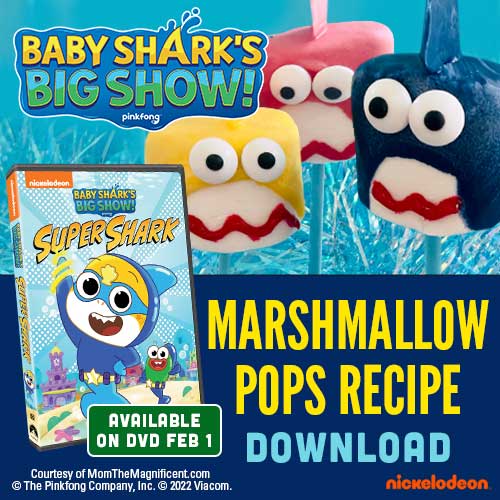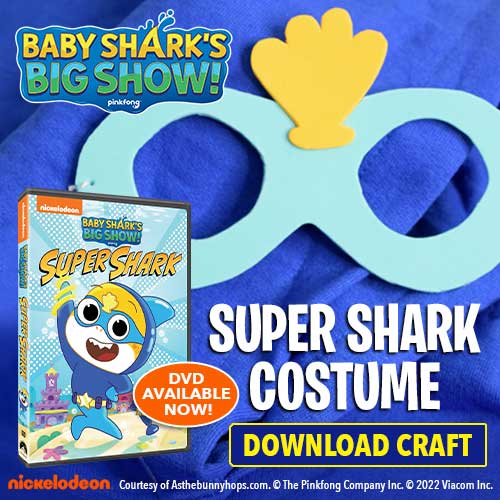 Blue's Clues & You! Blue's Big Baking Show - February 22, 2022
Image from Nickelodeon and Paramount Home Entertainment
Blue has been delighting generations of Nickelodeon fans and this latest release follows Blue and Josh as they bake, cook, run a restaurant - learning and growing around food! Here's an "appetizer" of what you can find on the DVD:
Blue's Big Baking Show

Welcome to Blue's Bistro

It's YOUR Birthday!

Mystery of the Missing Pies